Don & Kari's PETS
When you are finished viewing this page please click your browser's back button.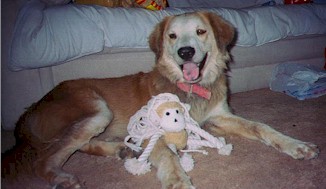 Here is my little dog Indy and her new rope toy!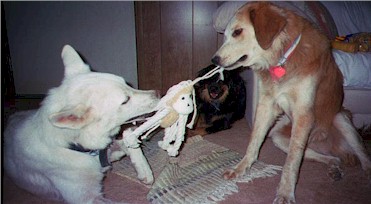 As you can see Cody wants the toy also. Roscoe is just hanging out in the back.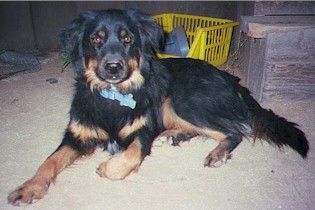 Roscoe, outside. Nice pose Ahey!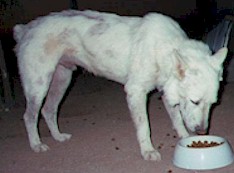 This is Cody a couple of months after we found him. Believe it or not he looks great in this picture. When we took him in his back was nothing but puss, blood and scabs and he was even skinnier than he is here.

Once again Roscoe possing for a shot.


You have to look close at our pet Sam, he is trying to be an actor. Here he is trying out for a part as an Ostrich. He has approximately a quarter of his body in his hole. I would say he is about 6' long. I think Sam is a Bull snake.